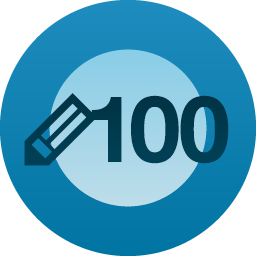 Congratulations on writing 100 posts on Blogger's World!!
I am glad to inform you that I have just completed my 100th post on Blogger's World!!
To start with let me thank the One Almighty God for this small but meaningful success for me.
I would also like to say this to my admins, friends and readers here:
Thank you for all your love, likes, and support. Without you I wouldn't have been able to make it to even my 10th post. May God bless you all.